< Back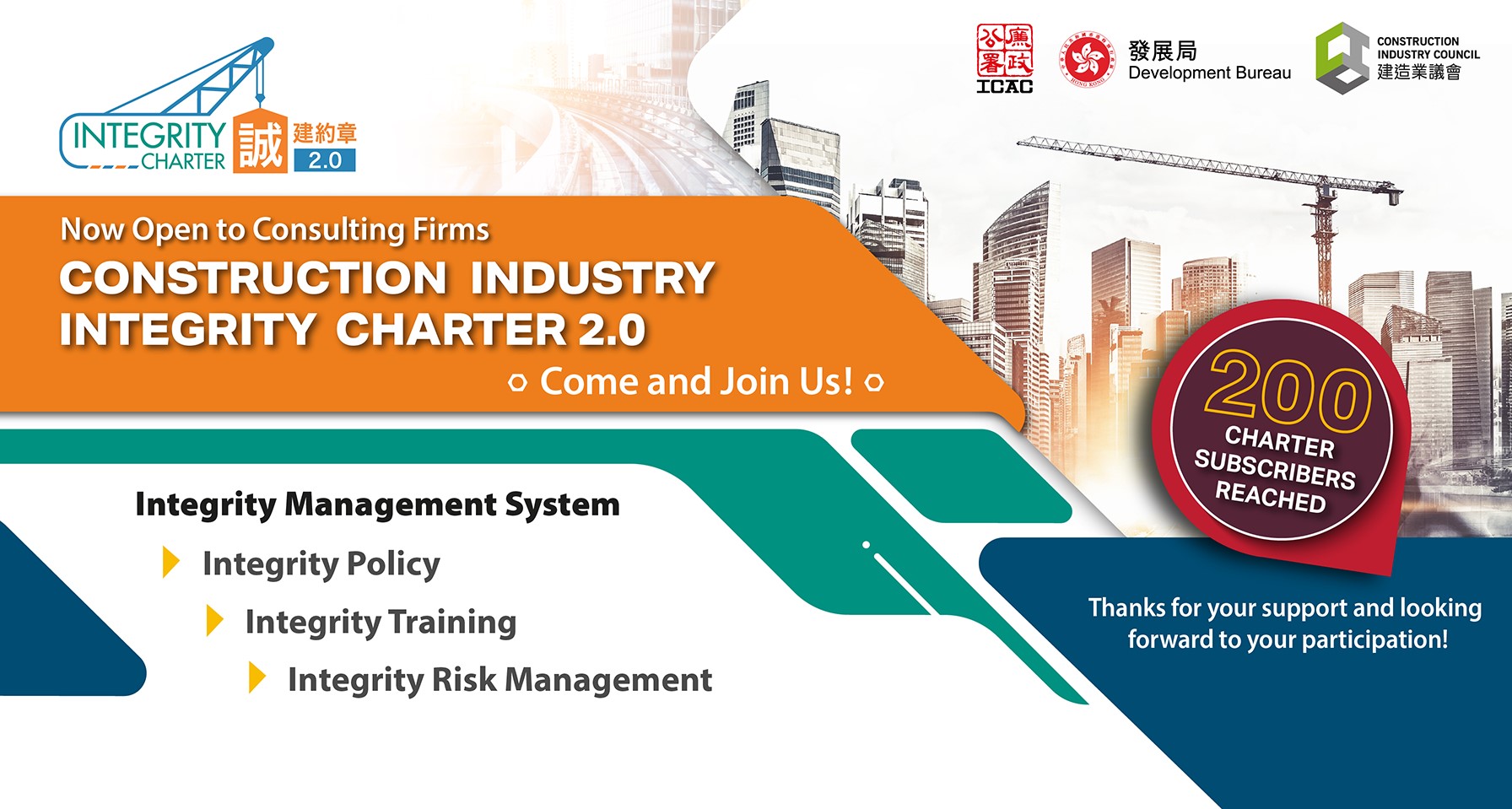 Tell the World the Good Stories of Hong Kong – Start A New Chapter of Integrity : Construction Industry Charter 2.0 Now Open to Consulting Firms
Jointly launched by ICAC, the Development Bureau (DEVB) and the Construction Industry Council (CIC) in September 2021, the Integrity Charter has received vibrant support from the construction industry. As of November 2022, more than 240 construction companies have joined the Integrity Charter to self-regulate and implement an Integrity Management System (IMS).

Apart from construction companies, consulting firms are key stakeholders in the construction industry. To further uphold and enhance professionalism and integrity of the construction industry, the Integrity Charter is renamed as Construction Industry Integrity Charter 2.0 on 23 December 2022 and it is now open for subscription by consulting firms. To commemorate this important event, we are honored to have Mr Woo Ying-ming – the ICAC Commissioner, Ir Lau Chun-kit, Ricky - DEVB Permanent Secretary for Development (Works), Ir Ho On-sing, Thomas - CIC Chairman and Ir Cheng Ting-ning, Albert - CIC Executive Director to announce the launch of the Construction Industry Integrity Charter 2.0 on video. Please click the link here to watch the video.

For subscription guidelines and form regarding the Construction Industry Integrity Charter 2.0, and details of the IMS components, please visithttps://cpas.icac.hk/EN/Info/TP_Library?cate_id=10025 to view the details.